Some months ago I caved to my tech tendencies (even more difficult to resist where they Venn with my penchant for drawing) and bought a 2021 iPad Pro. Since then I've had a great time with it. Clearly didn't hand it back. This post is to share some of my early experiments and drawings as I came to grips with this new toy. First of all was a self-torturing process of deliberation, was I worthy of this expenditure and was it justified, given all my different tools for drawing?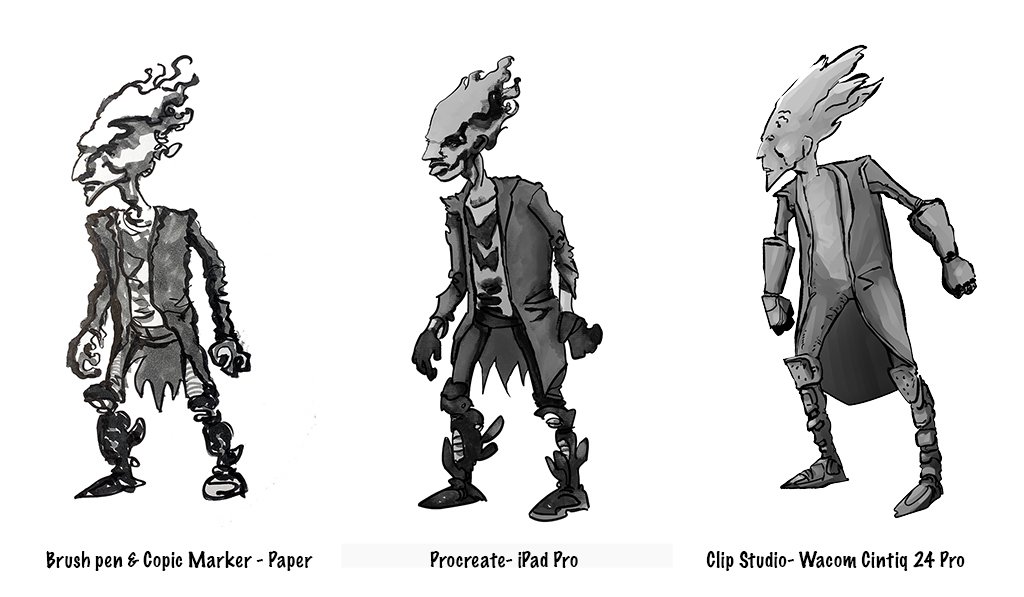 I decided to test this first by drawing a character on paper, iPad, and Cintiq looking at which is the quickest, most fun to do and to see how they would turn out differently. Here are the results.
Drawing first on paper, this was the quickest, loosest style, and in some ways most enjoyable. There are advantages and disadvantages in the inability to edit on the fly using paper, this can be frustrating but also locks me into my decisions and can result in happy accidents.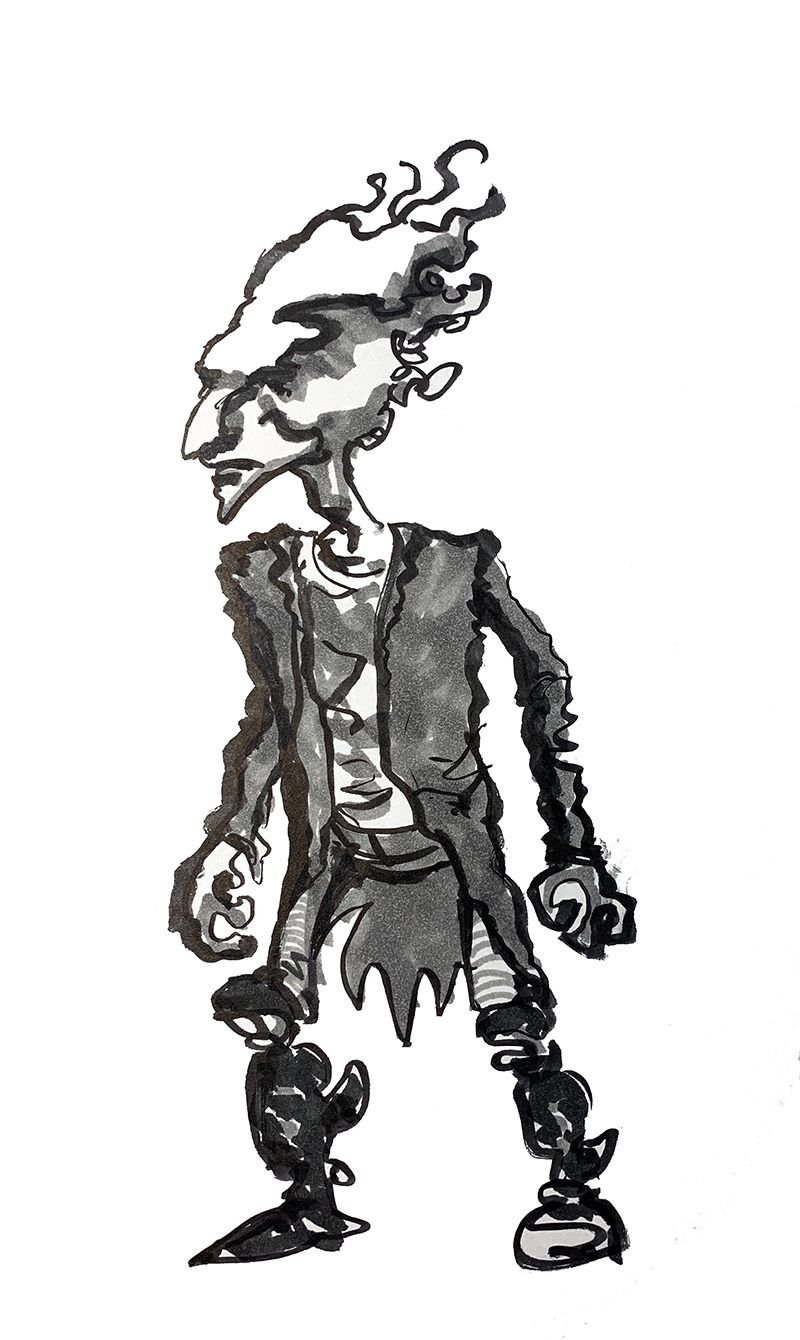 Then on iPad Pro 12.9 inch using Procreate. I'm still new to working this way and found it more time-consuming, but also quite fun. There are so many options with all the brushes and colour possibilities. Sometimes this is also a disadvantage as I spend a lot of time fiddling around.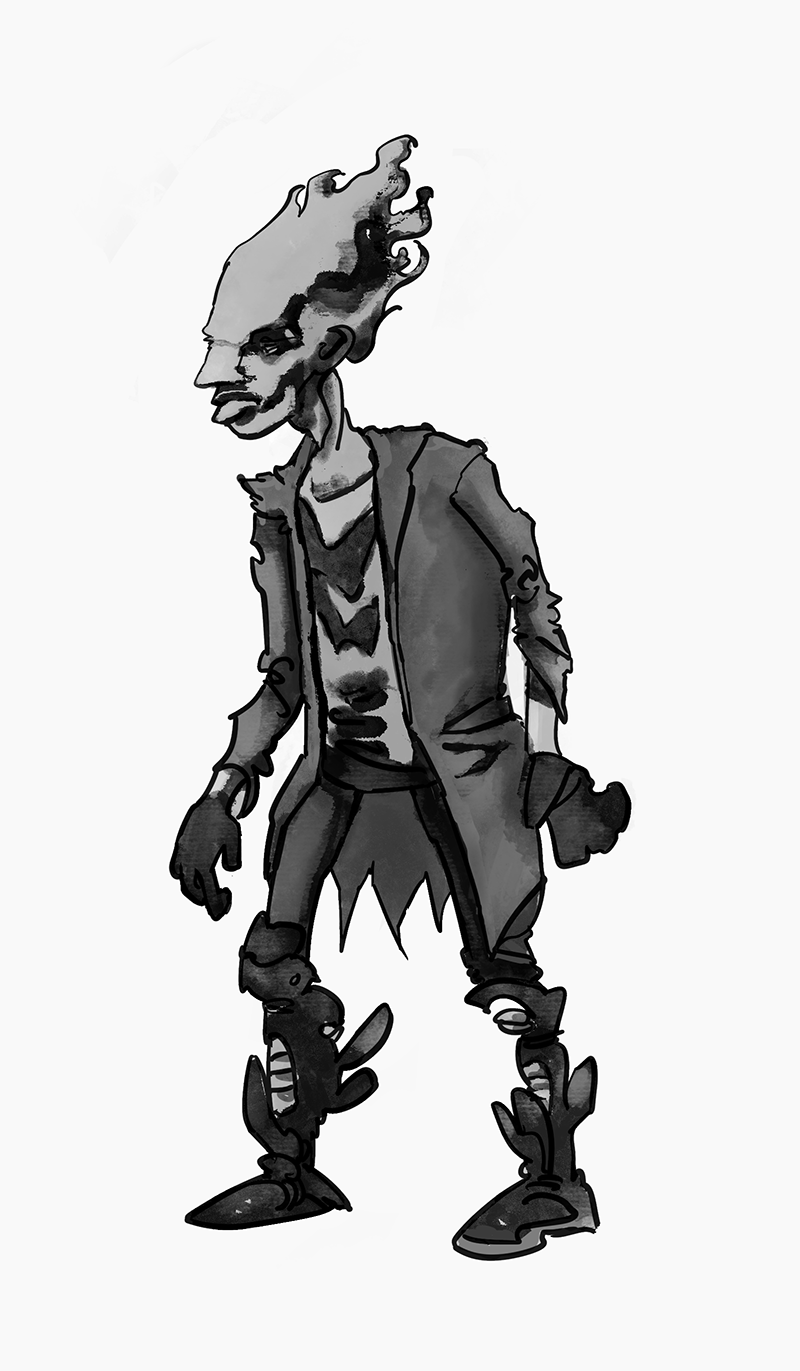 And finally using my 24inch Wacom Cintiq Pro. This one turned out the slickest in its own way, and every time I fire up this beast of a display I'm always amazed at how good it is. The only problem is that I can't use this on the couch, and I'm locked into my desk position.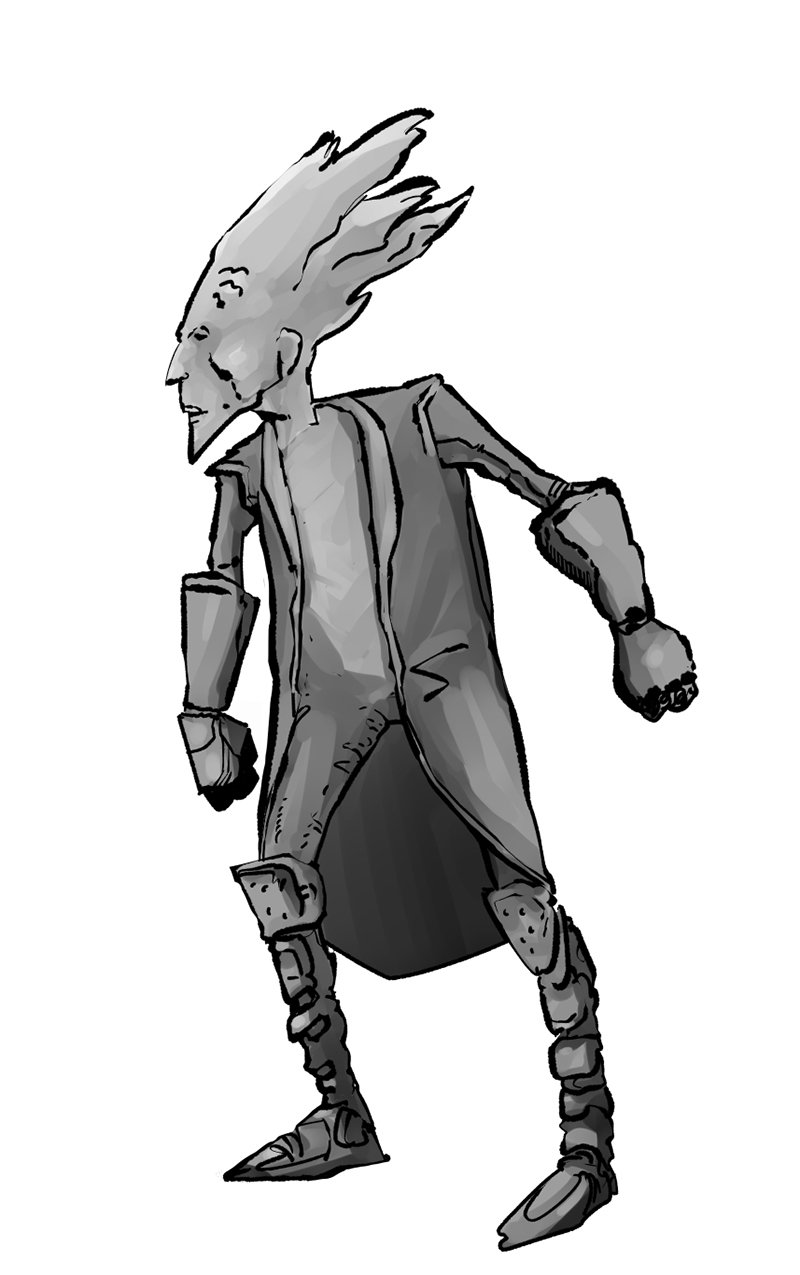 Overall I feel like it's good to have different tools for different situations and moods. Most pros and cons are two sides of the same coin, of course.
Stooper Mensch
Sometimes I go back to drawing the idols of my childhood. This one started as a bit of Copic Marker play on A5 before then finishing it on the iPad in Procreate.Before you say anything, yes I realize the symbol is not right and the hands are too big. I was angling for an alternative take where the character's 'alienness and power are represented more visually. Definitely enjoying this new workflow of starting a sketch on paper and then finishing on the iPad. It's something I've since done quite a bit.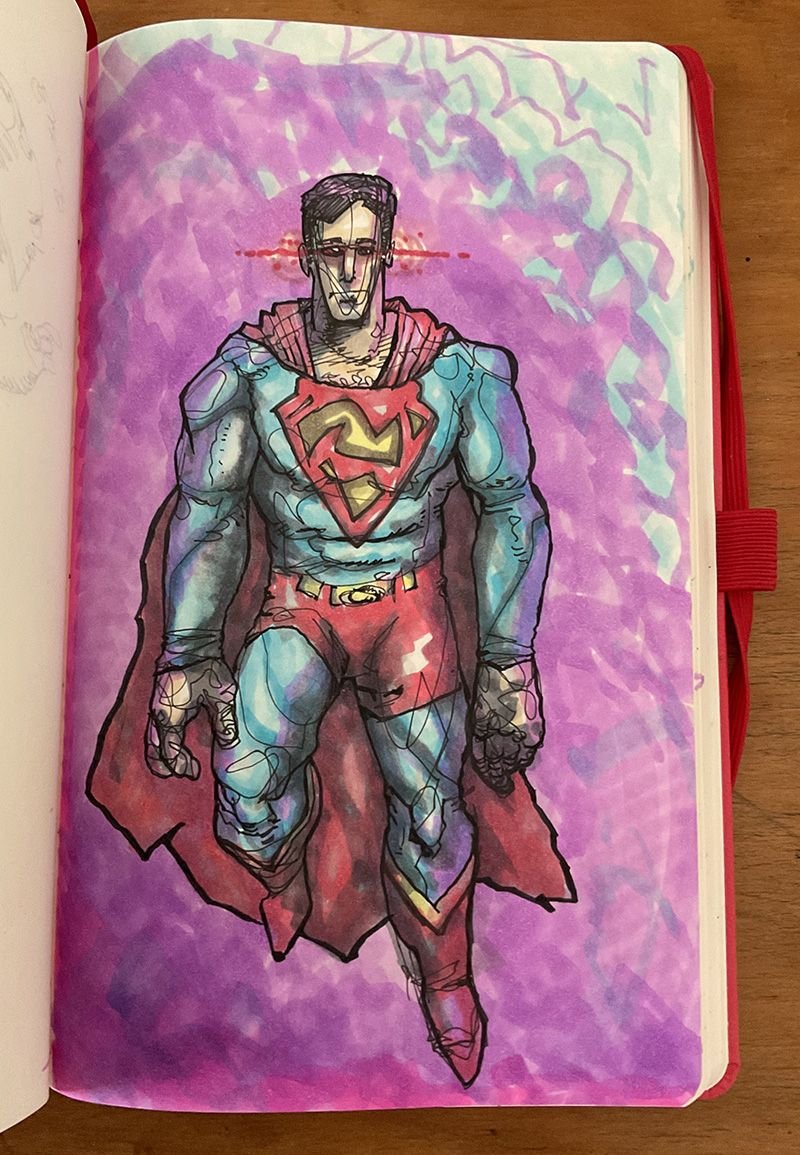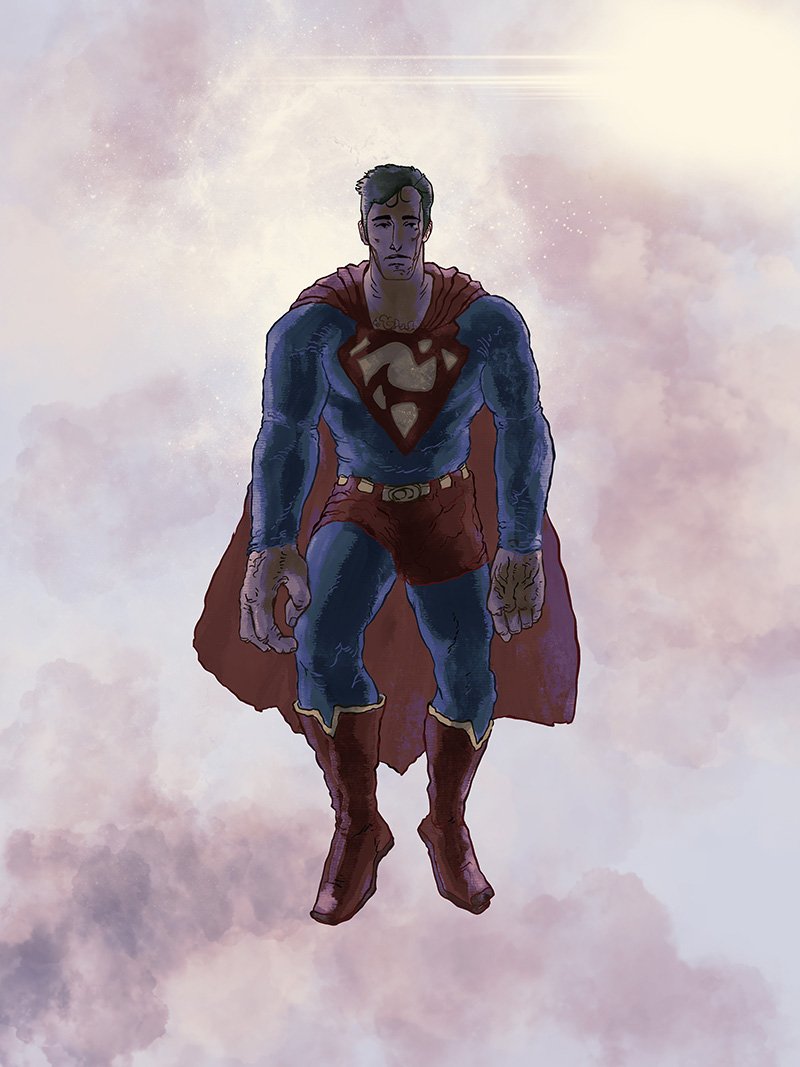 Stooper Mensch Timelapse
Snail rider on the storm
Vengeance is slow but sure, and it leaves a trail of goo in its wake. This process goes from an initial automatic drawing, and then like Mr Squiggle, turning it into a finished drawing from rough thumbnail to digital line and colour. It a bit of a different style for me, but luckily I like the variety.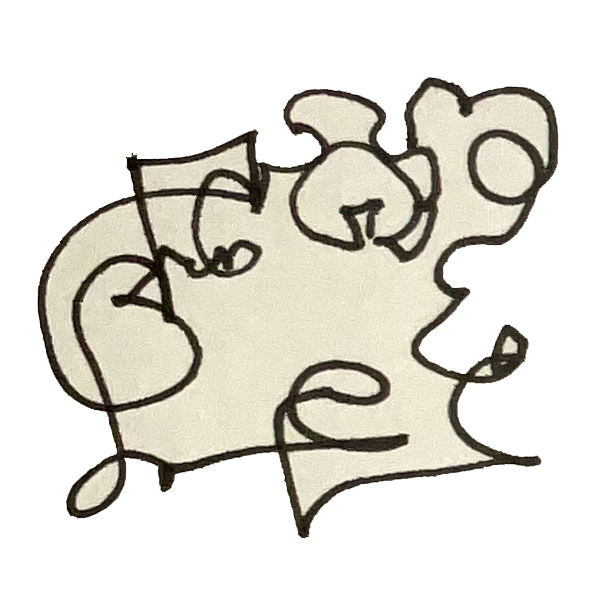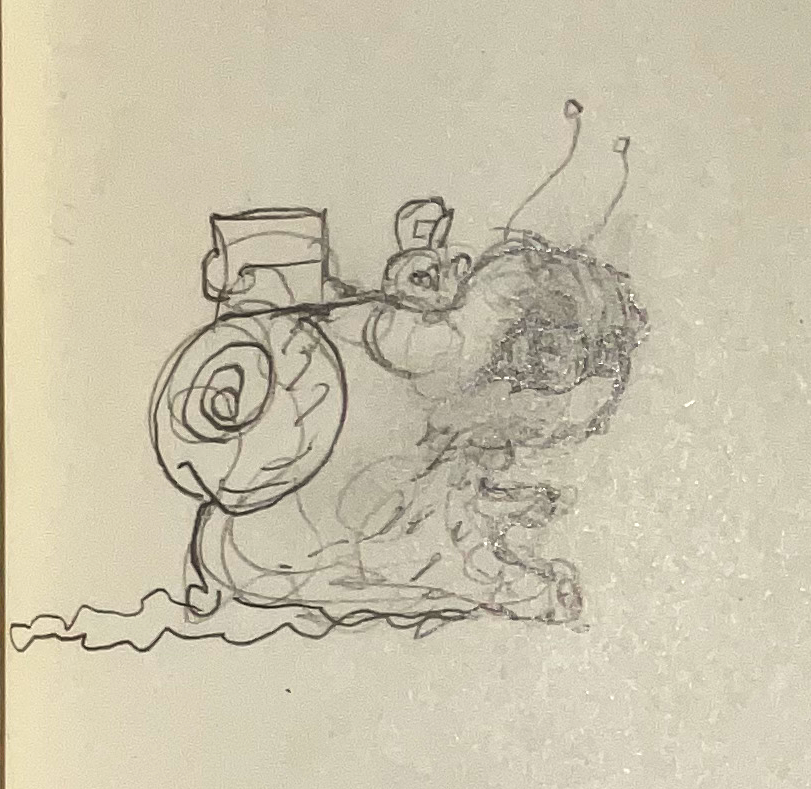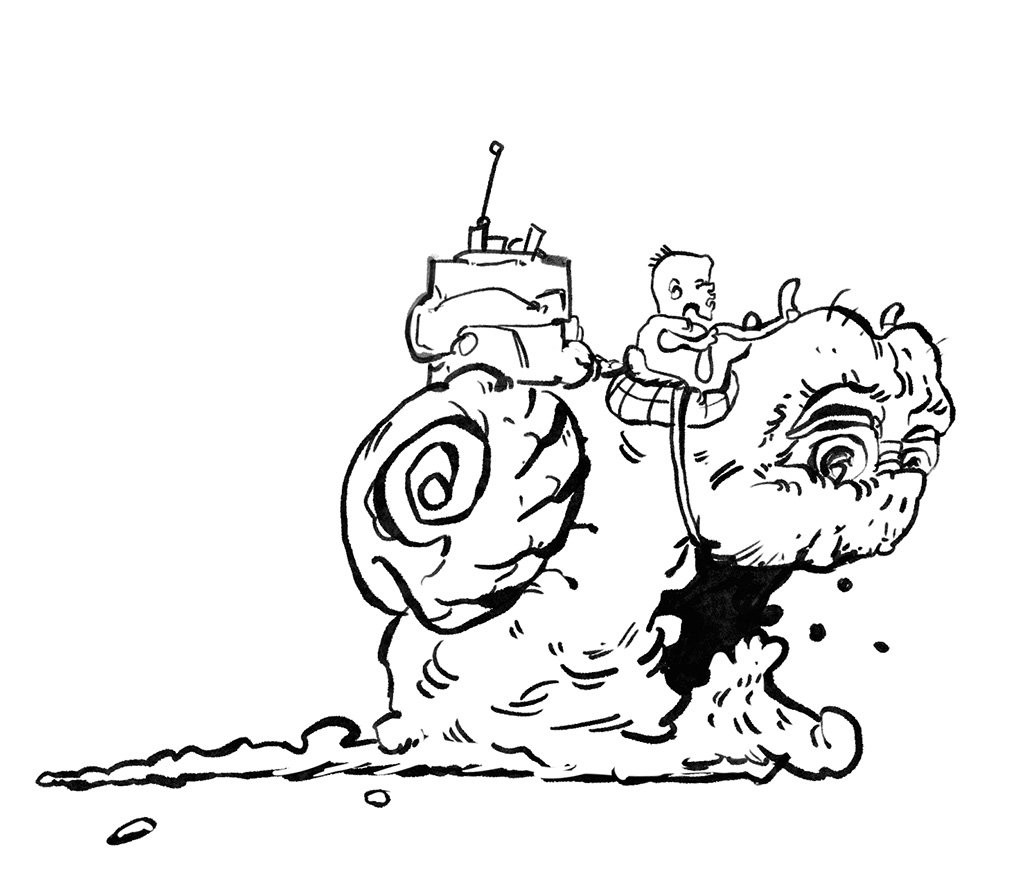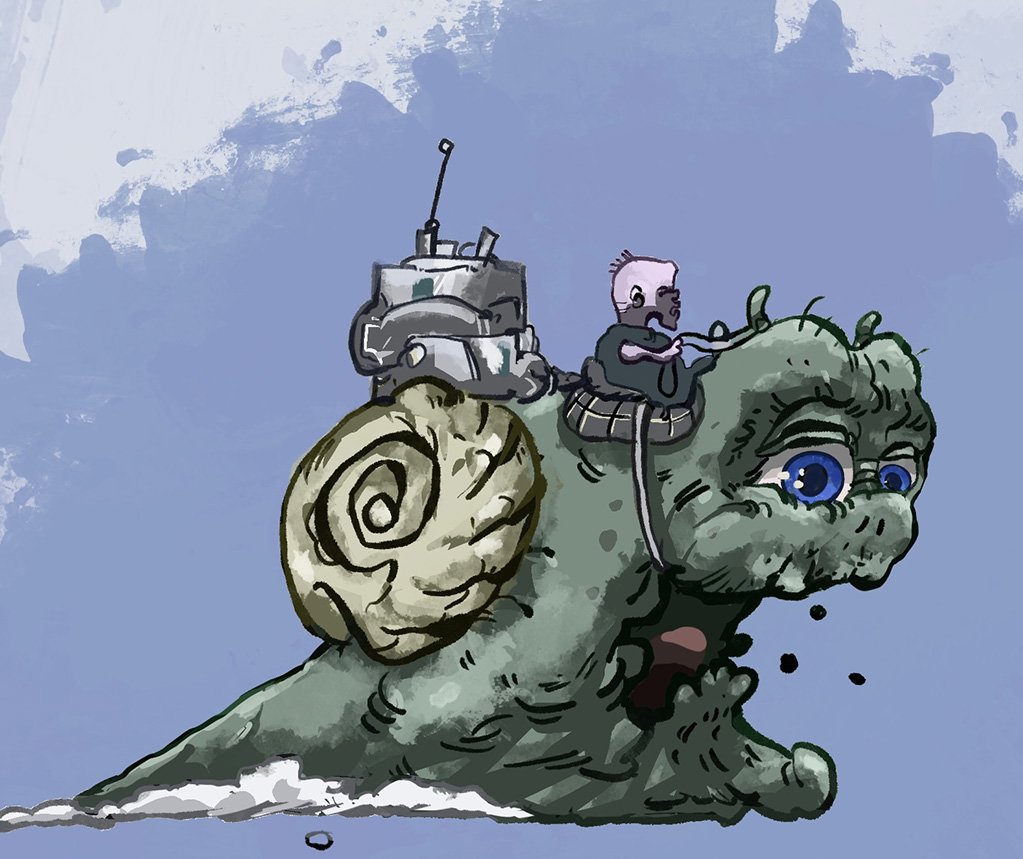 Tiny Ship
Another process, from abstract doodle sketch through to finished art.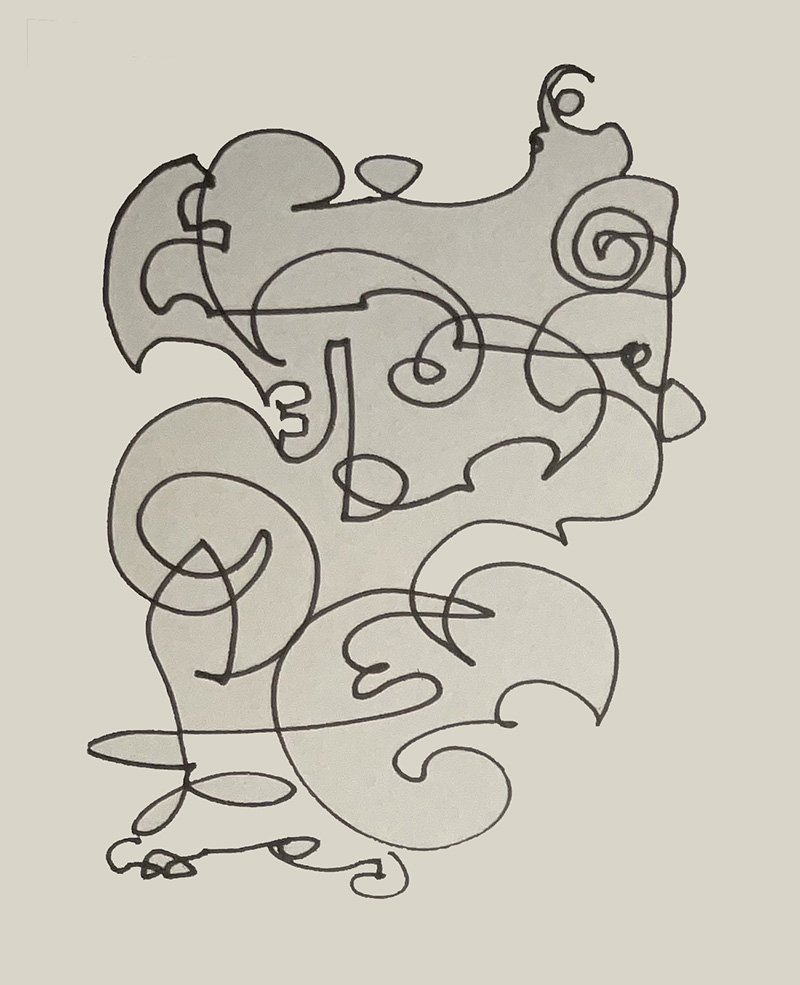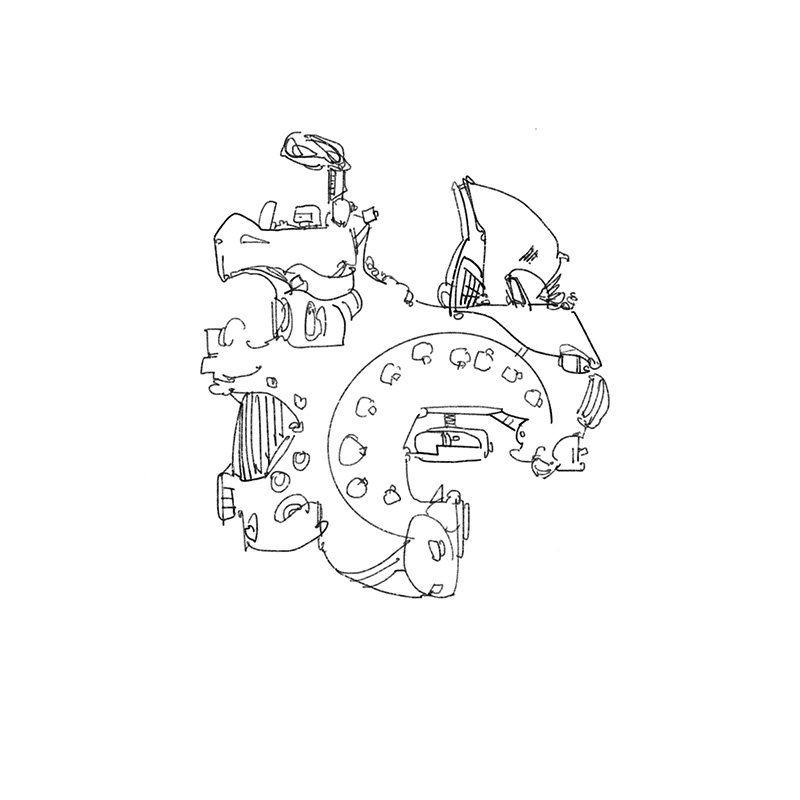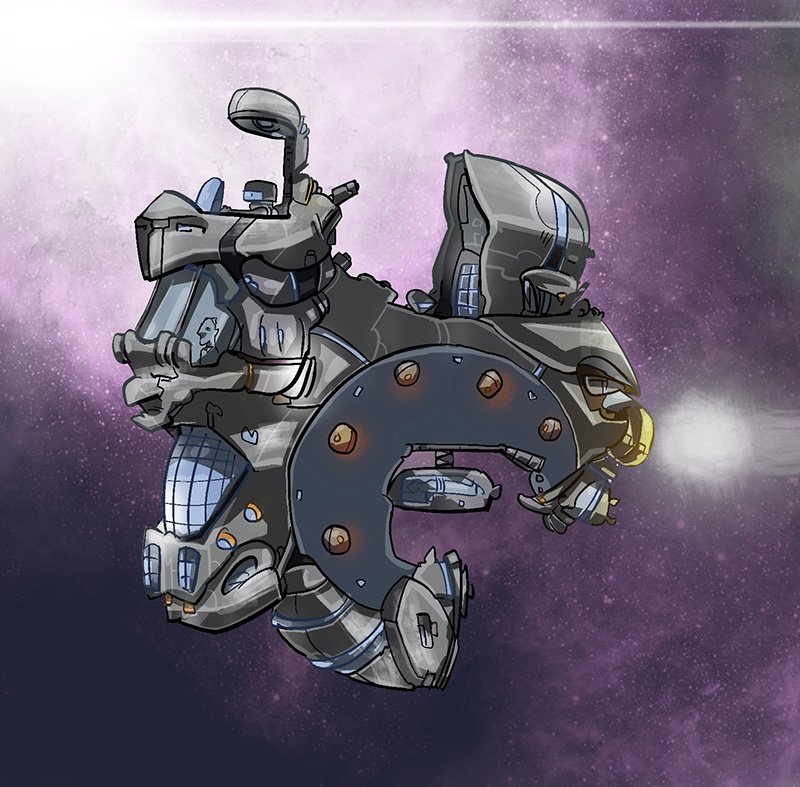 Lantern Man
This was draw completely in iPad. It's remarkably quick for turning around finished colour illustrations from the couch, and worth it for that alone.