'Today is Tomorrow—Art-generates-Art' was created with Dr. Max Schleser, Dr. Julia Prendergast, and Dr. Steven Murdoch as part of an Adobe Innovation Grant (2021). It was supported by the Digital Literacies Hub, Swinburne University of Technology. The project brings the disciplines of Creative Writing, Animation, and Screen Production in a novel union. More broadly it helps facilitate transdisciplinary collaboration across the different departments and student cohorts. The project is designed to provide students with the opportunity to produce individually assessed creative artifacts in their preferred discipline, while also engaging with students in other arts' disciplines. Art generates Art through a process of springboarding from the work of others to produce creative work in different mediums.
We created many outcomes as a result of this grant, most of which are collated here.
To showcase the process, I made a storyboard based on Julia Prendergast's short story Today is Tomorrow. The themes I ran with were the constant video conferencing we all deal with these days, and the sense of always trying to catch up. Overly literal interpretations abound.
The panels were masterfully edited into a story reel by Steven Murdoch, which you can view below.
I also drew some characters in a bit of a different style, as part of a submission document and online showcase.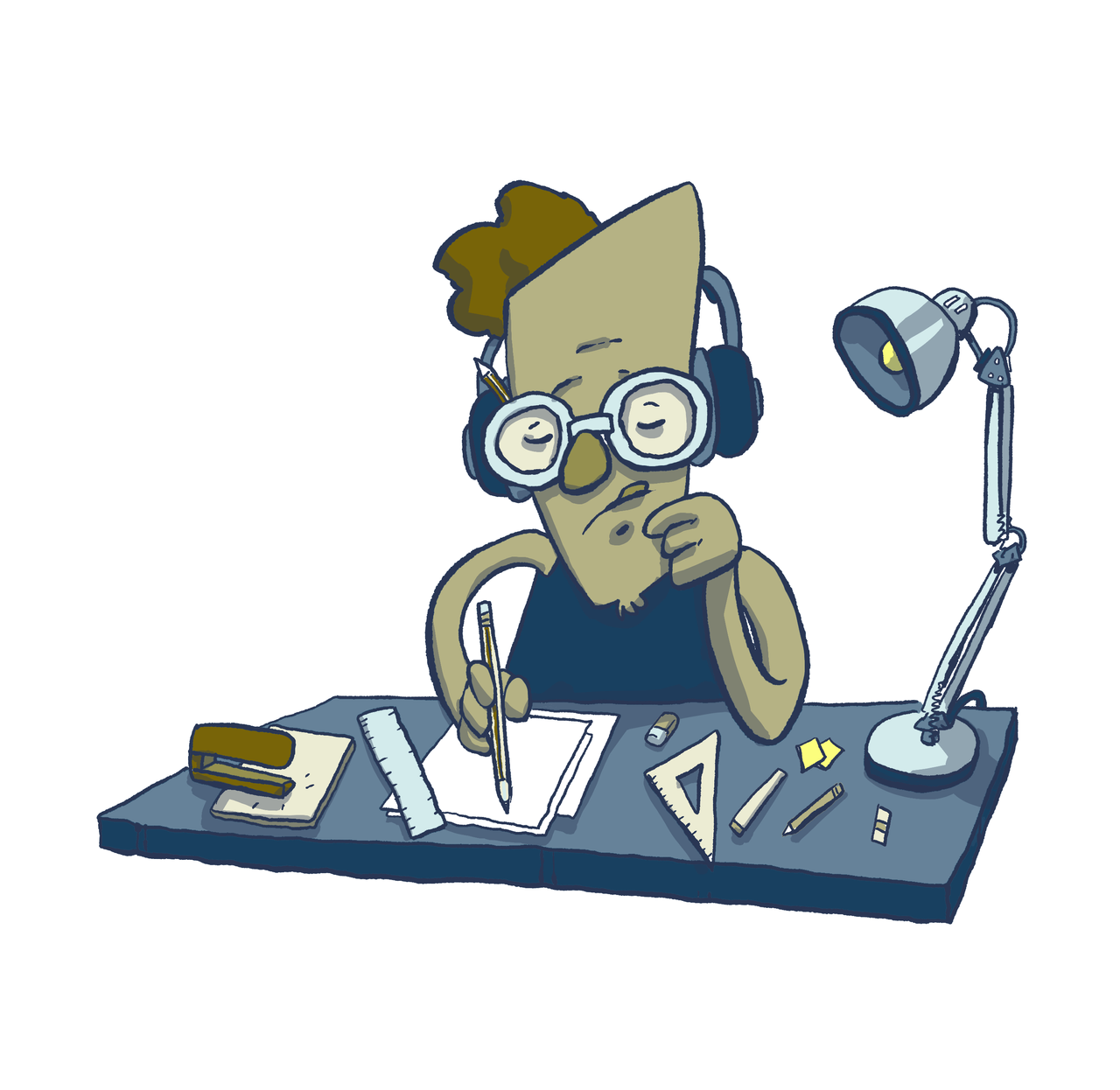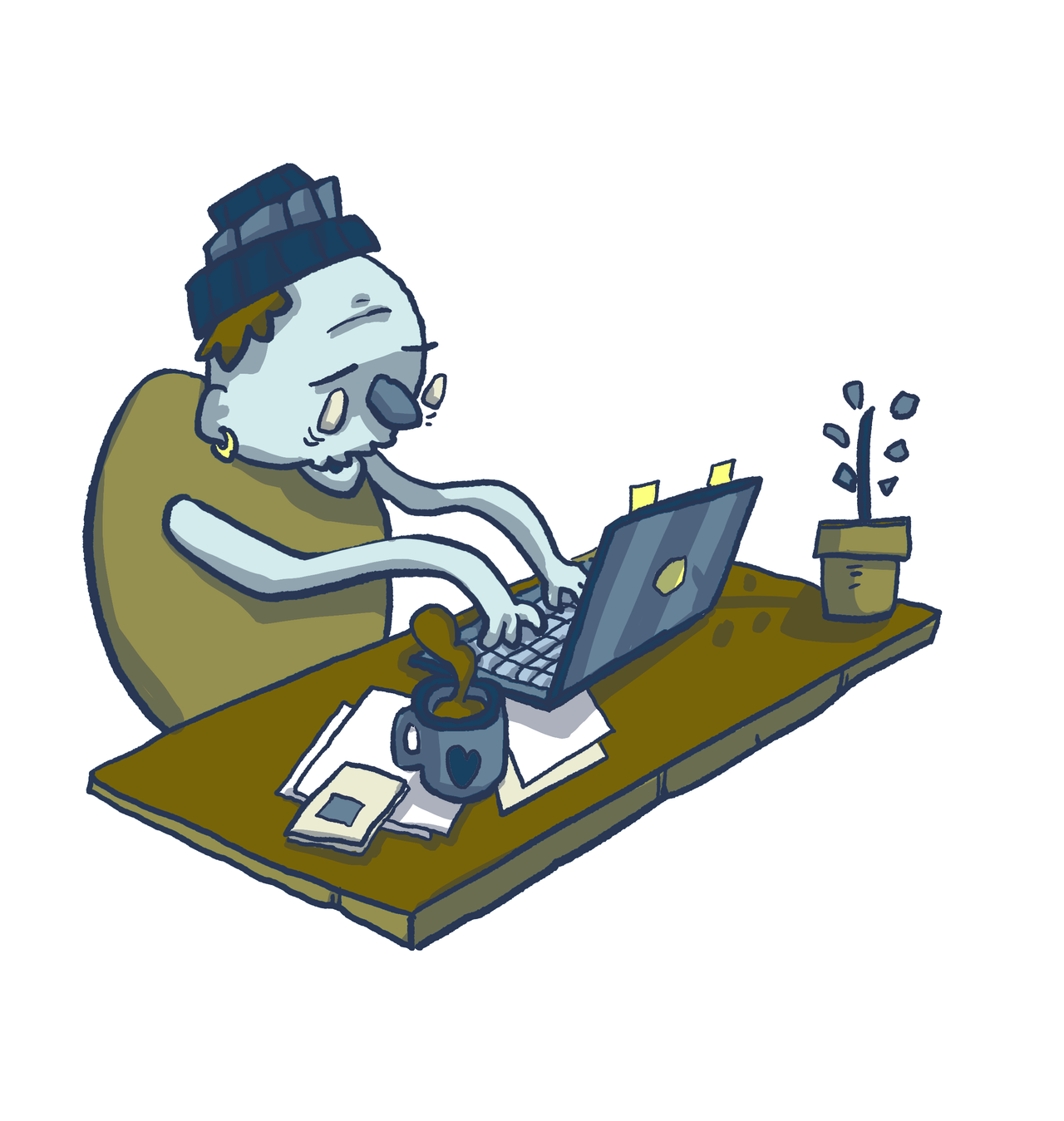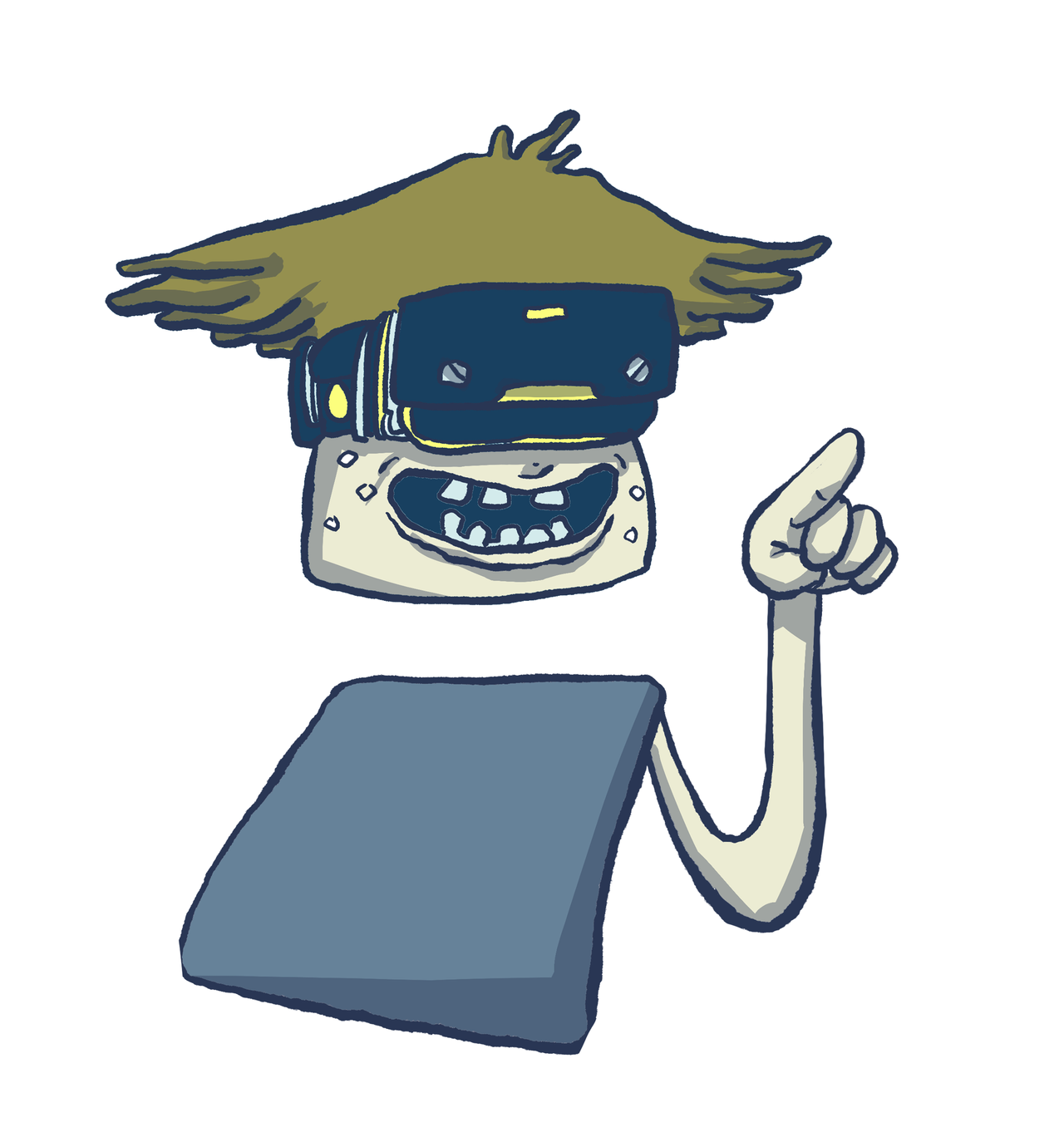 It's a real joy to work with this team of senior lecturers and an insight into the research, funding, and collaboration space. I look forward to continued collaboration and further projects that bring together minds and skills across disciplines for novel outcomes.